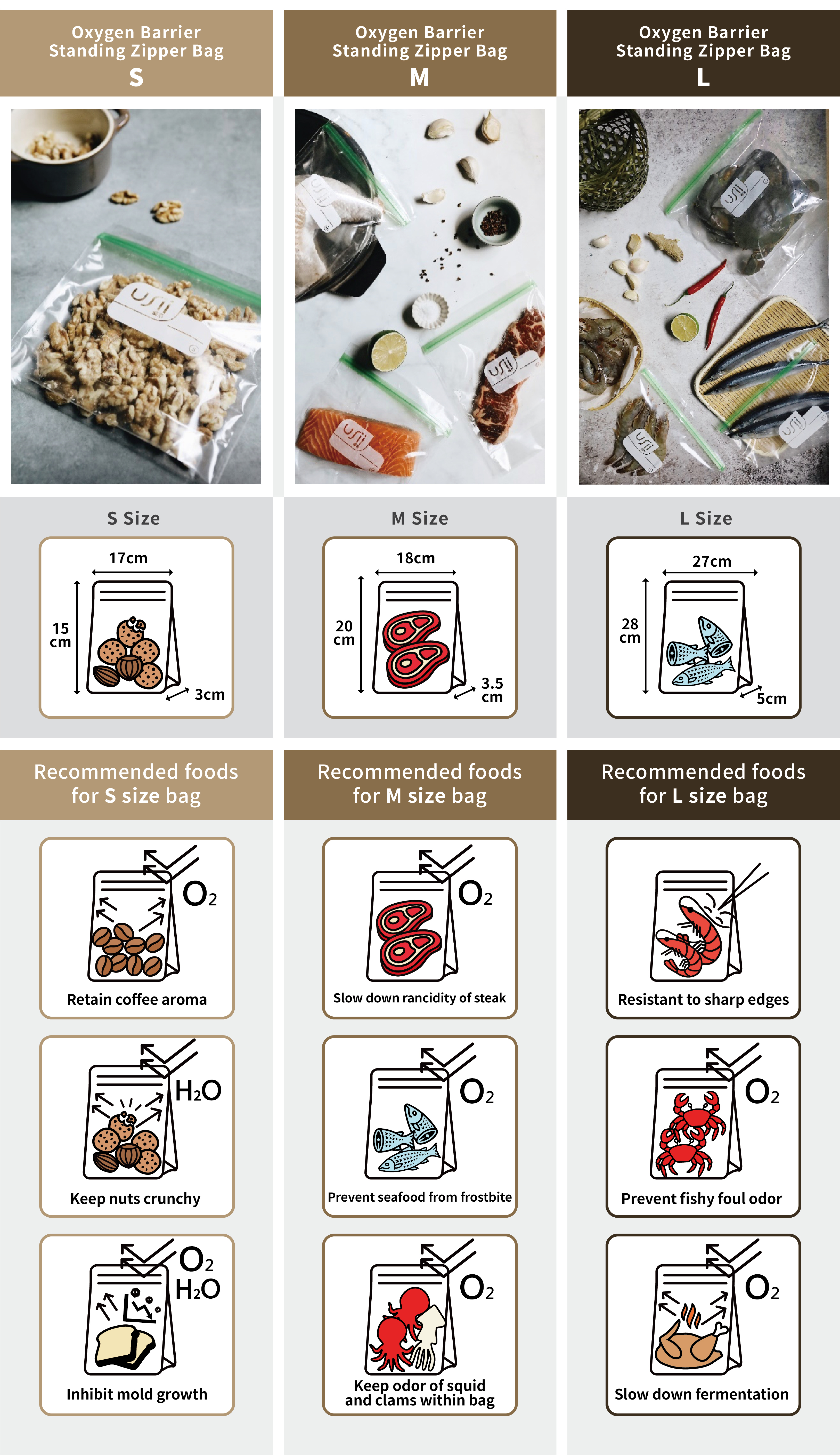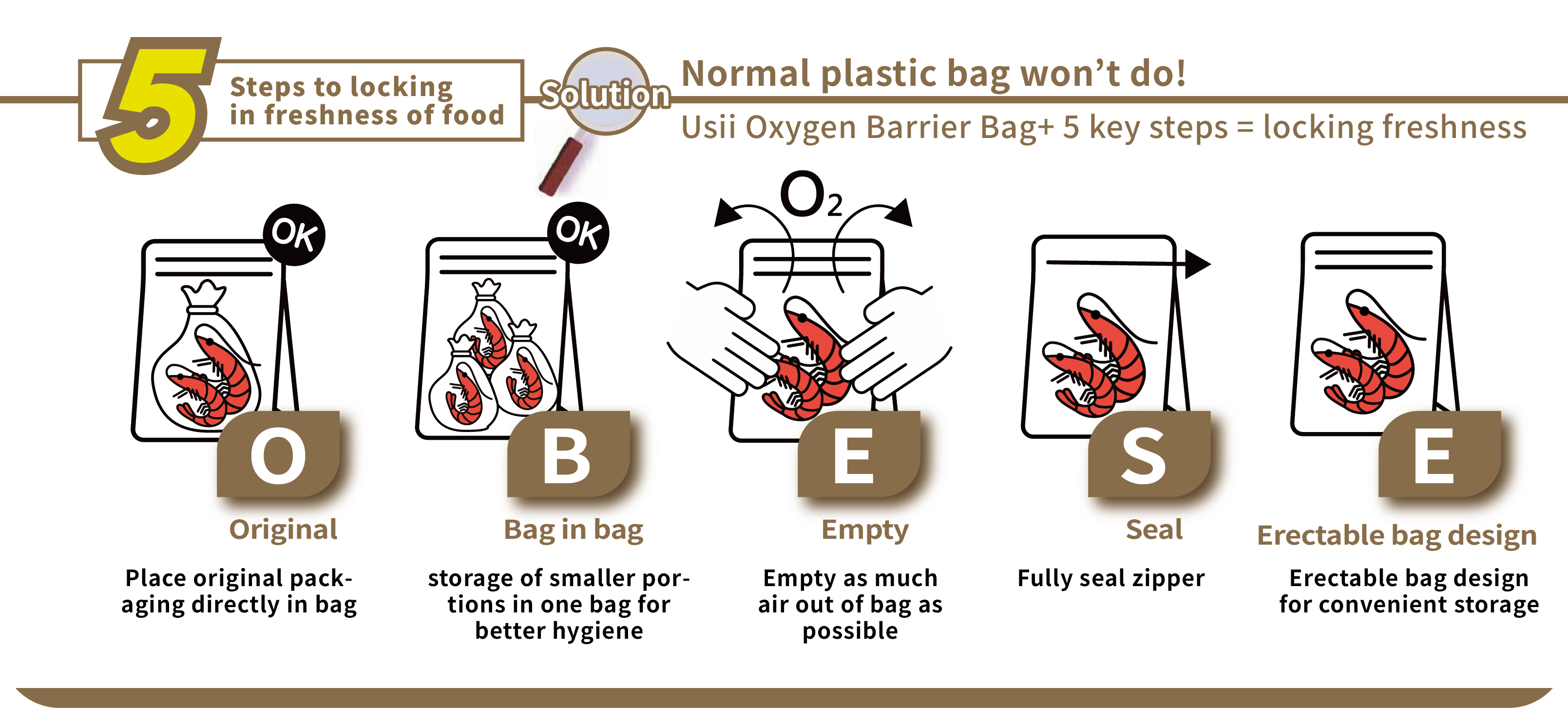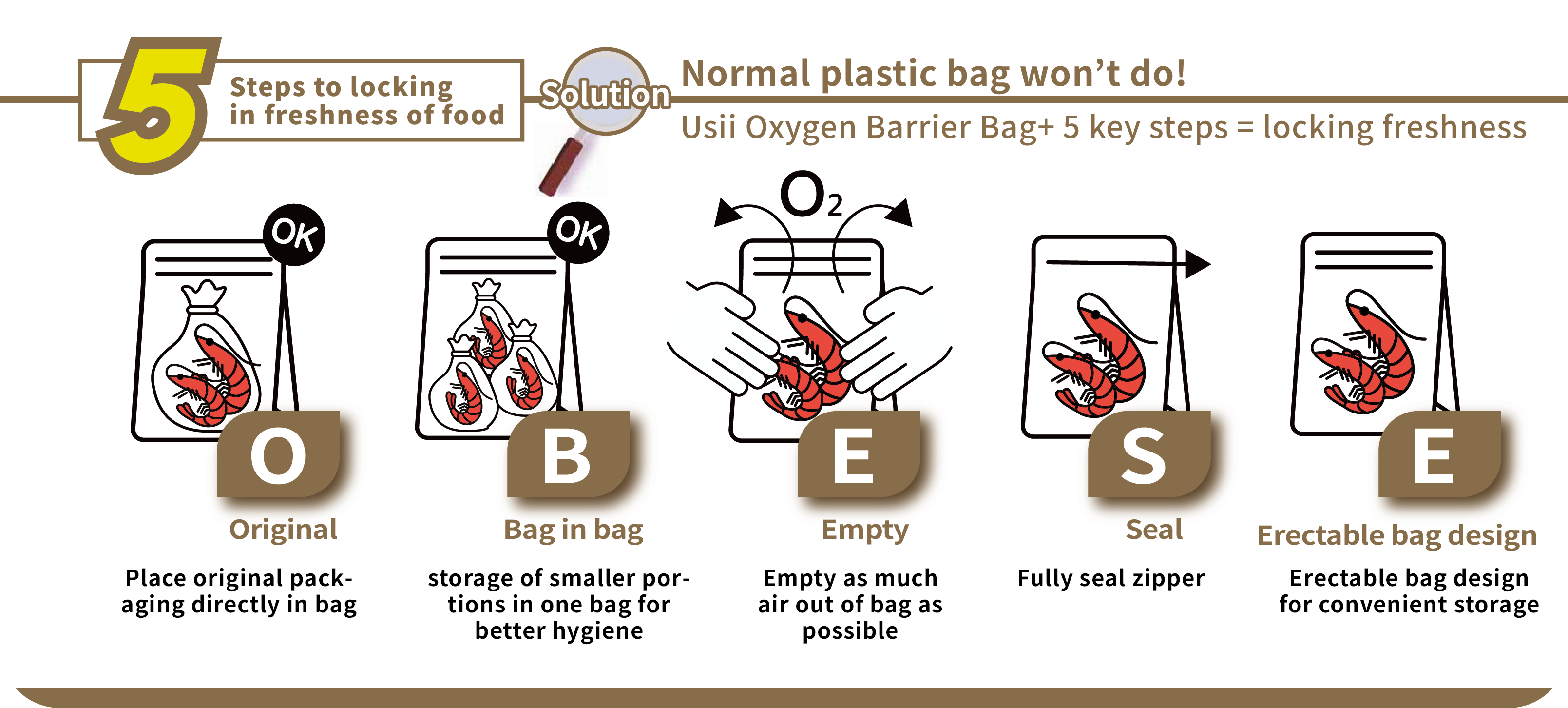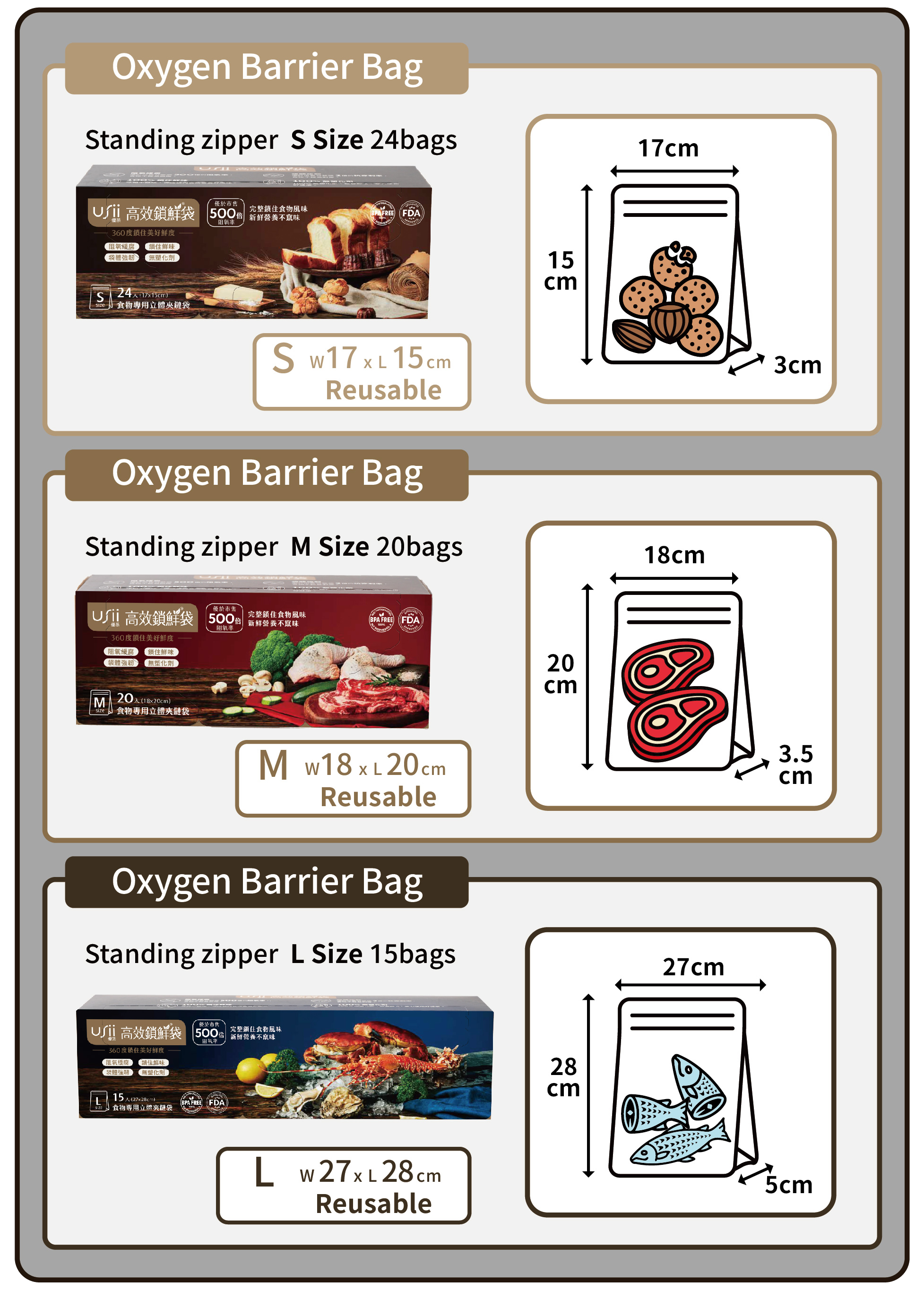 Do not mix different foods toghther as they will affect each other's preservation performance.

Preservation performance differs for different types of food, condition upon purchase, storage conditions, and storage amount.

This product is not suitable for fruits and vegetables. Please use
USii Produce Bag
for produce storage.

Please hand wash. Do not wash with dish washer.

Suitable for sous vide cuisine up to 70°C.

Preservation effect decreases as room temperature exceeds 25°C. Do not use this product when room temperature exceeds 30°C.

When storing raw or cooked food, store in fridge or freezer. Do not recommend storing these foods in room temperature conditions.

Store in cool areas away from sunlight and heat. Please use as soon as possible upon opening.

Keep out of reach from children to avoid danger of suffocation.
| Storage temperature | Applicable food |
| --- | --- |
| | |
| | |